With a number of options both cloud-based and server available to veterinarians, choosing the right veterinary PiMS can feel cluttered. The right veterinary PiMS for your practice should comprehensively cover two fundamentals: patient care and business management. The perfect balance between those two basic functions should be (more) easily achieved with the right practice management software.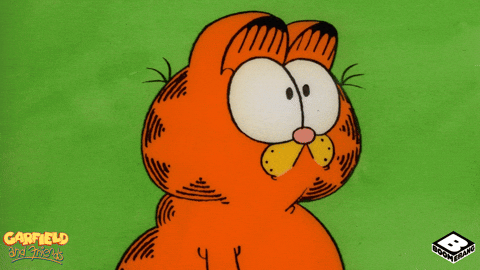 We've talked with thousands of veterinary professionals and industry organizations worldwide. After years of research and feedback into Hippo Manager, we've compiled the top 8 factors to consider when choosing a veterinary PiMS for your practice.
The 8 Top Factors When Choosing A Veterinary PiMS Provider
Future-proof
Built-in tools for business management
Excellent customer support
Paper-lite
Value
Promotes work-life balance
Simplified and straightforward
Download a FREE PDF copy of the checklist, here.
Veterinary PiMS: Empowering to Thrive
Veterinary practice management software aims to make business management a seamless part of patient care. At Hippo Manager, we've taken that philosophy one step further by making it our mission to empower veterinary professionals to thrive.
Veterinarians are driven by their desire to provide a better quality of life and health solutions to animals. Therefore, it is our mission at Hippo Manager to complement excellent patient care with the tools and resources needed to conduct a thriving veterinary business for every practice.
How to Choose Veterinary Software: The 8 Most Important Factors
1) Data Privacy
We've built our veterinary software with the utmost respect for data privacy and user-security at Hippo Manager. Similarly, your veterinary practice data and who owns it should be a question with a clear answer. (You should own your veterinary practice data). With the recent revelation that many veterinary software providers are "scraping" veterinary practice data without permission, choosing a veterinary PiMS that respects data privacy is at the top of this list.
Your veterinary PiMS provider should not be soliciting your client database without your permission. Veterinary practice owners should be able to access their data and receive accurate backups for record keeping and when transferring providers. Owning your veterinary practice data is important and Hippo Manager respects that. Your years of hard work is owned by YOU.
It is important to be able to access veterinary practice data for integrations to enhance patient care and management business functions. However, integrations to achieve both of these factors should utilize your practice data, but never re-purpose it, or use it for other gains other than what affects your practice positively. And, with your permission only.
Hippo Manager respects your veterinary practice data privacy. Not everyone in the space feels the same way.
Take a look at this article to find out if you own your veterinary data.
2) Future-Proof
We don't have a magic crystal ball or anything, but we do have a software platform that is agile and ready for the demands of an ever-changing veterinary industry. Being cloud-based enables an infinitely expanding storage solution for our practice partners.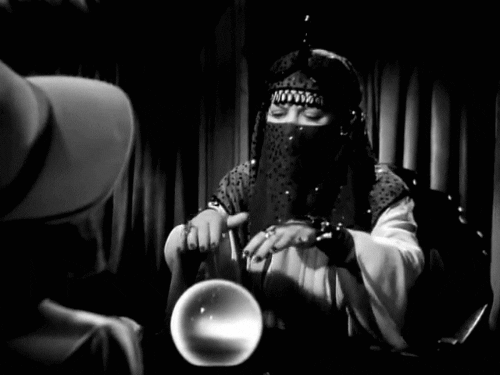 -Cloud is BETTER than Server
Being cloud-based also allows Hippo Manager to extend all future-proof elements to your veterinary practice.  Server-based veterinary PiMS take up physical space at your clinic. Expanding the server means, expanding into physical space. Expanding your veterinary practice with Hippo Manager just moves more freedom into the cloud.
The pitfalls of server-based veterinary software don't just stop at the inability to be future-proof, but also for security and loss prevention.
Server vs cloud veterinary practice management software is discussed in this article. Furthermore, server-based limits your practice to the devices holding the data. When your practice looks to go mobile or, complete more telemedicine, the ability to use mobile devices and adapt to patient care is hindered. When your server-based device is lost, so is all the data on that device. That's not very future-proof at all!
If a device cannot run your software, with Hippo Manager, just move to another device with an internet connection (very future-proof!). This isn't possible with server-based providers. Server-based PiMS also means that you're tied to the clinic to see patients, update charts and notes. Get a better work-life balance with cloud-based veterinary software.
-Agile & Dynamic Platform
Be ready for whatever your clients throw at your veterinary practice. Hippo Manager has built the interface and platform that is ready for integrations and veterinary industry demands. Hippo Manager hosts a home screen with a dynamic layout and the technology to visually and structurally adapt to changes as well as practice partner feedback.
Even if we can't predict the future, Hippo Manager is ready for it.
3) Business Management Tools
All veterinary PiMS NEED to cover the basics of patient care. Charting, scheduling, checkout, etc.. However, a true practice management solution offers tools that incorporate patient care resources with business functions. A veterinary PiMS should have built-in capabilities that increase efficiencies to drive business and profits.
-Ready for Growth, Can Handle Multi-Units
Is the veterinary software capable of handling enterprise practices?  Multi-unit locations? Hippo Manager is. Look for ease of inventory management across locations. Check for the ability to measure and track important KPIs against industry benchmarks. The veterinary PiMS should be scalable and ready to handle small practice growth as well as multi-unit location growth, staff, and resources.
-Built-in Tools 
For example, built-in reports to gauge how revenue is trending. New client and provider production reports. Business management tools such as inventory management and user security that works for multi-unit and large hospitals. Not to mention, out-of-the-box partnerships and integrations that make patient care easier, such as exam room checkouts.
Clearent in Hippo Manager is a great example of a business tool that has enhanced patient care.  At Hippo Manager, we're careful to approach all business functions in this way. Clearent not only saves up to 1.5 hours of staff time each day with data entry and corrections but also decreases patient stress with exam room checkouts. Practices with Clearent can de-clutter reception waiting areas and make checkout more private for the patient and client.
Be sure your veterinary PiMS choices have built-in tools to assist with the business side of patient care. A simple way to clarify this is to ask "List me the built-in tools that will help me run my business so I can focus on patient care. Describe how much time and money these tools will save my practice and staff."
4) Excellent Customer Support
Starting a new veterinary practice management software from scratch can be an overwhelming undertaking. Think about the number of hospitals that are on 10-20 different PiMS between locations and switch to just ONE to improve efficiencies and profitability! The challenges associated with veterinary practices are different and a support team to match is what's needed by practices.
That's why customer service on the EXCELLENT level is an absolute MUST.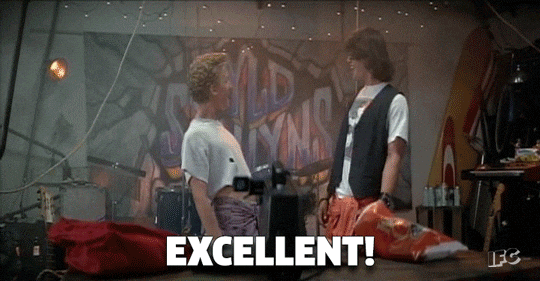 Look for reviews online that talk about a veterinary software customer service and support. Their ability to respond, and solve problems. Read into how they handled data migrations and their overall patience with a customer. Furthermore, be sure to survey all reviews for feedback from all levels of staff members. Just because a veterinarian has the hang of the software doesn't mean that the receptionist who can't get the scheduler customized is getting the most out of the PiMS partner.
Furthermore, look for valuable information regarding NPS scores. This is a relatively new term in the veterinary industry but is becoming more widely known as well as it's valuable to veterinary practices both large and small.
-Customer Support AND Service
Excellent customer support doesn't just mean responsiveness. Nor does it just mean an ability to solve a problem to the satisfaction of the client. At Hippo Manager we believe that encompasses RESOURCES too. That's why we offer unlimited customer service and training with all subscriptions for all users. Hippo Manager never charges for customer support or online training. Access hundreds of hours of online learning videos and resources. Download PDFs and get to know Hippo at your pace.
Look for a veterinary software provider that has a budding NPS score. Not only that but also balanced online reviews about customer support. Veterinary PiMS that offer additional ways for veterinary practices to be empowered to thrive, such as training and business resources, is a definite plus.
Excellent customer support at Hippo Manager includes unlimited service and training as well as access to an online learning library. Unlimited and FREE.
🚨 QUICK SIDE TANGENT TIME! 🚨
Speaking of online reviews. It's time we have a talk about how to fairly weigh them. It's said that people who are overwhelmingly happy with a product will take the time to leave a review and those that are slightly annoyed or really upset will also leave a review.  That leaves a lot of people who are quite happy with their choice, not leaving a review because they are just too busy to devote that energy.
Look for reviews that are across the spectrum. Every veterinary PiMS has its warts. What makes the difference is the responses the PiMS company leaves reviewers and what solutions/promises they provide. Are they taking feedback fairly and actively engaging the customer? Has the software company stated they are going to work on a solution?
Never trust 5 stars across the board. Something has been curated and that's just not right. Read the bad reviews and the good reviews and understand that there's a lot of people who are just too busy to leave a review, but are still happy. Find reviewers you can identify with and, ask your veterinary software representative about any review. Hippo Manager takes feedback very seriously, which is another reason we're able to be future proof. Ask us about a review and we can tell you the specifics. Take a look at our reviews on Capterra, here.
Hippo Manager takes all feedback very seriously and listens to our partner practices.
5) Paper-Lite
When choosing veterinary software, practices should consider a path to removing paper where possible. Paper records can get lost, stolen and even destroyed. Online records are obviously paperless and are not as prone to being stolen. With backups (that should be performed on a regular basis by your PiMS), data is never destroyed or lost in the abyss.
Being paper-lite is also very-future proof! 
Veterinary medicine is becoming more and more mobile. Not just out in the field, but mobility around the office for better patient care and client service. Move to a veterinary PiMS that helps your practice reduce physical space with paper and costly servers.
Online medical records aren't new, but the ability to access them and complete total patient care from anywhere is. Cloud-based Hippo Manager allows practices to become paper-lite. Everything from client check-in to checkout and billing can be paper-lite with Hippo Manager.
-Paper-Lite Client Communications
Use text messaging to communicate with clients. Schedule and see patients from anywhere with totally cloud-based software. Use any mobile device with an internet connection and transfer all patient records and information to a secure cloud. Seamlessly walk from the surgical suite to the reception, exam room or the field with a paper-lite veterinary software.
-Telemedicine Ready
Paper-lite enables practices to be ready for veterinary telemedicine and a demanding consumer who is up-to-date with the latest technology and advances. Keep up with your clients and pet care, by making sure your veterinary PiMS is paper-lite. Hippo Manager offers UNLIMITED data storage. Go paper-lite fearlessly. Never worry about data limits or storing too many DICOM, patient records, photos, videos and more in Hippo Manager.
Reduce space and reduce waste with a paper-lite veterinary PiMS. Be ready for the future of veterinary telemedicine.
6) Value
Not just value for money but value for patient care and business management. Choosing a veterinary PiMS partner should involve a cost, but also, overall value. The monthly subscription fee is the overall investment made into software but, the overall value comes from the ROI (return on investment).
At Hippo Manager, we believe in providing best-in-class value to partner practices. Unlimited and free upgrades are in included with every subscription. What a practice gets out of Hippo Manager now, will only grow down the road.
When using text messaging services in Hippo Manager practice partners state that it saves more than 1.5 hours of staff time every day!  This boosts appointment compliance and therefore, profits. The value of the monthly subscription has more than doubled by just calculating how much staff time is saved from using text messaging in Hippo.
A quick way to estimate the true value of a veterinary PiMS partnership is to take the baseline cost of the software on an annual basis. Then, calculate staff time saved from making functions more efficient. Use the staff hourly rate, time in hours saved each day and calculate on an annual basis. It's also possible to calculate percentage revenue growth month over month and year over year with this awesome built-in report in Hippo Manager.
Practice partners using Hippo Manager see anywhere from 22% – 65% annual revenue growth year over year. That's an average annual VALUE of more than $100,000!
7) Work-Life Balance
Veterinarian burnout and overall mental health is a growing concern for the veterinary industry. Hippo Manager works to actively fight veterinarian burnout and support better work-life balance through built-in tools. Get home faster with work from anywhere veterinary software. Communicate with clients out of the office with 2-way text messaging. Chart from home or anywhere with a hotspot or WiFi connection.
Take appointments from your phone calendar and watch them magically sync to Hippo Manager! View an upcoming daily schedule while enjoying your morning coffee at home. Never leave the breakfast table to edit appointments, adjust schedules and communicate with clients.
-Work from ANYWHERE Veterinary Software
Get home faster. Hippo Manager works on any mobile device so you're no longer tied to the clinic to see patients and update charts. Never miss another important family function because of server-based software that can only run from your practice desktop.
8)Simple and Straightforward
Lastly, the veterinary software provider that practices choose should have a simple approach, be easy to use and straightforward with both pricing and the product.
Hippo Manager is a simplified solution to the complicated needs of every veterinary business practice type. The easy to use interface and fewer click approach makes getting to what every staff member does every day, easier and faster.
We have a STRAIGHTFORWARD and SIMPLE approach to pricing. One price, per vet per month. Some competitors charge for users, patients and support hours. Hippo Manager includes all these features on an unlimited and free basis with every subscription. We want our veterinary PiMS to be simple to learn and have no hidden fees or red tape lurking.
Use existing equipment with Hippo, anything that can access the internet with Google Chrome or Apple Safari can access Hippo Manager. Keep costs low, improve patient care and boost profits by partnering with Hippo Manager.
When choosing the right practice management software for your practice, ideally each of the 8 most important factors should be checked.  Use this simplified checklist to evaluate your veterinary PiMS options. Begin a FREE no-obligation trial with Hippo Manager here.
Future-proof
Built-in tools for business management
Excellent customer support
Paper-lite
Value
Promotes work-life balance
Simplified and straightforward
DOWNLOAD A FREE COPY OF THE CHECKLIST – HERE